Addis Amba Primary School
Addis Amba Primary School was opened five years ago with 1002 students. To cope with the rapidly growing student population due to migration from rural areas and resettlement of families from the inner city (Bahir Dar), children are forced to learn in very crowded classrooms (ranging from the smallest 76/class in grade 4 to 96/class in grade 3) made with roofs and walls of corrugated iron sheets. FGCF, in partnership with the Bahir Dar University and the Kebele 14 community/the Bahir Dar City Education Department, are building a new 3-storey building which will reduce the class size to 50/class and allow children to learn in cement block, well lighted and ventilated facilities.

current stage
The construction is 80% finished and furniture manufacturing has begun. Water will be supplied and the new buildings will be ready when the new academic year begins in Sept. 2019. Teachers have already been engaged in the teacher training workshops and have been receiving classroom-based support since Sept. 2018.
Progress
Students, staff and parents have already begun digging holes around the perimeter of the school property, in which to plant seedlings suitable for fencing. Design of outdoor classrooms and vegetable and fruit gardens have been finalized and planting will commence when the rainy season starts at the end of June/early July.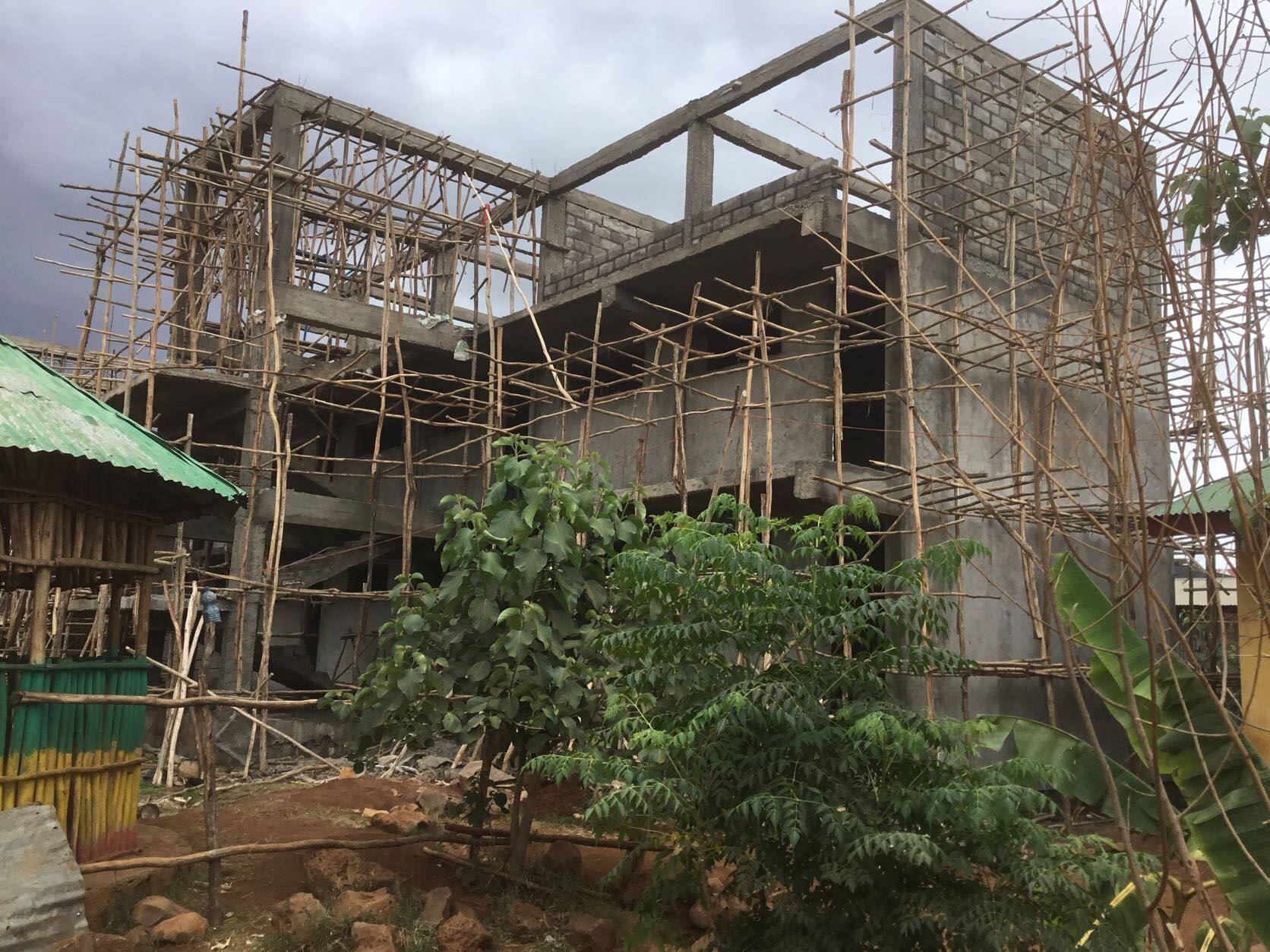 read more about our other projects